I have some exciting news to share with my lovely blog readers; I just reached 50,000 followers on Instagram!! How can this be? Somebody please pinch me!
I started my account in March of this year as a place to hold myself accountable for what I was eating. Once I realized I was inspiring my followers to incorporate more raw foods into their diets, I began to share more recipes and explored the raw vegan lifestyle even further. I'm almost at a loss for words at how many people follow my account for inspiration, but don't worry I can still share this recipe because I said "almost."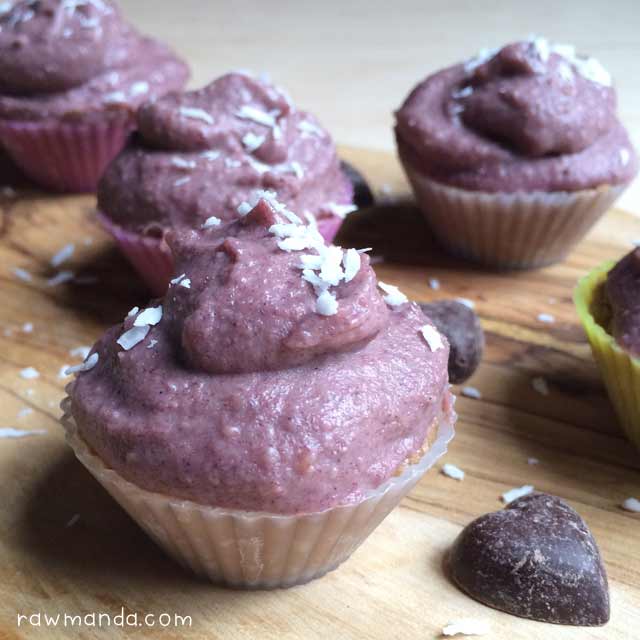 What better way is there to celebrate such exciting achievement besides raw vegan cupcakes? Never would I have imagined having this many people interested in my recipes. For the most part, I keep them simple and avoid complex ingredients. These cupcakes are no exception, they're fully raw and extremely delicious. I filled mini silicon cupcake liners with my Nut-Free Fudge Brownie Bites and frosted them with this creamy berry coconut butter frosting.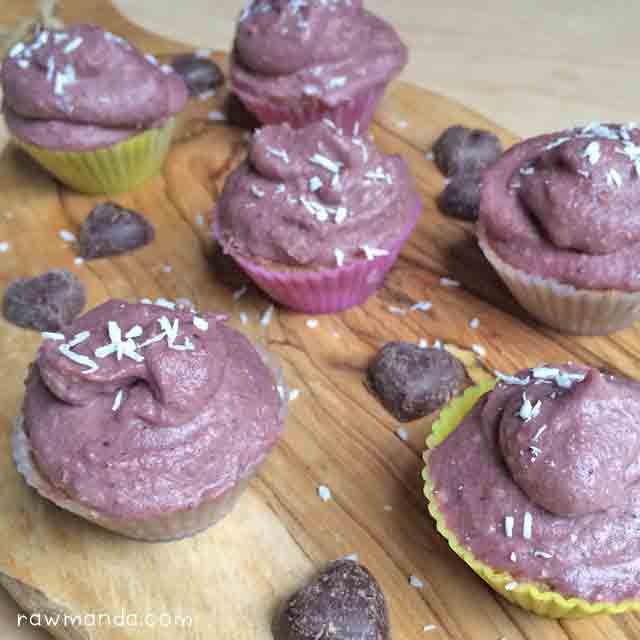 I used 100% raw, organic and stone ground Dastony coconut butter. What exactly does stone ground mean? It's part of the 24-48 hour process Dastony uses to produce their nut and seed butters. Stone-grinding produces a silky smooth texture by applying pressure with powerful, smooth granite wheels. A consistently low temperature is maintained during this process, which preserves the coconut's nutrients and flavor.
Coconut butter uses the meat of the coconut, as opposed to coconut oil, which doesn't. This is why coconut butter has a richer texture that makes the frosting creamy.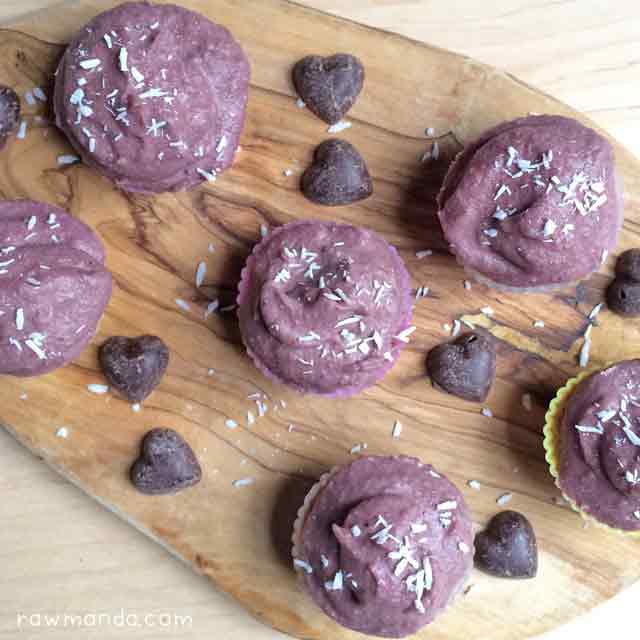 Coconut butter is awesome for frosting, you really could just use it on it's own as a glaze on top of your raw treats. However, reaching this 50,000 follower milestone on Instagram calls for a celebration and this frosting is perfect for the occasion!
I stored my frosted cupcakes in the freezer, which seems to be the way I like to store most of my raw treats because I enjoy a solid firm texture. For a softer option, the refrigerator will work as well. The cupcakes should be eaten immediately out of the refrigerator and a few minutes to thaw out of the freezer.

Creamy Coconut Butter Frosting
Ingredients
2 ripe bananas
3 tablespoons raw coconut butter
2 medjool dates
2 tablespoons cashews
½ teaspoon vanilla
----
optional:
2 teaspoons flavored powder (i.e. cacao, acai, matcha powders)
shredded coconut "sprinkles"
Instructions
Blend bananas, coconut butter, dates, cashews and vanilla in a high-speed blender or food processor.
Add in flavored powder of your choice. I used freeze dried wild berries.
Sprinkle with shredded coconut.
Notes
Place coconut butter jar in a bowl of warm (not hot) water for 5 minutes to soften it up.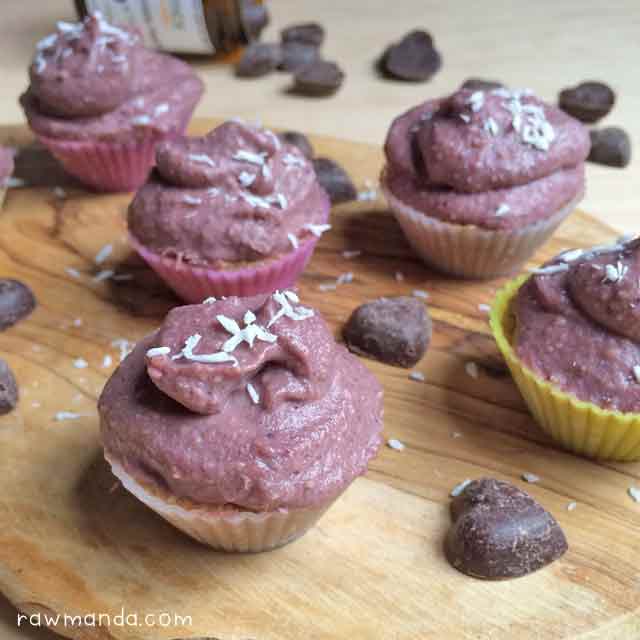 Disclosure: Dastony provided me with sample products, but as always, all opinions are my own.