Fall is here which means the holidays are right around the corner.  Most of us probably hate to admit it but this also means consuming more sinful foods than we normally would, quite possibly in larger volumes as well.  I know I'm guilty of this.  Many of our favorite classic holiday dishes contain large amounts sugar that are dangerous to our health.

Desserts are not the only foods that contain high amounts of sugar either.  There are plenty of savory dishes that call for sugar, but we need to be especially wary of the sugar in sauces.  This is where people may not realize the presence of sugar.
It's important to understand that not all sugar is the same. Refined sugar is stripped of all it's nutrients during the refining process, leaving us with a byproduct that studies have shown is more addictive than heroin or cocaine. I was blown away when I first heard about this.  We're now at a point in our society where we are comparing sugar and drugs.  Thinking about it makes me worry about the direction our country is heading in, if only I could spam everyone with my this recipe….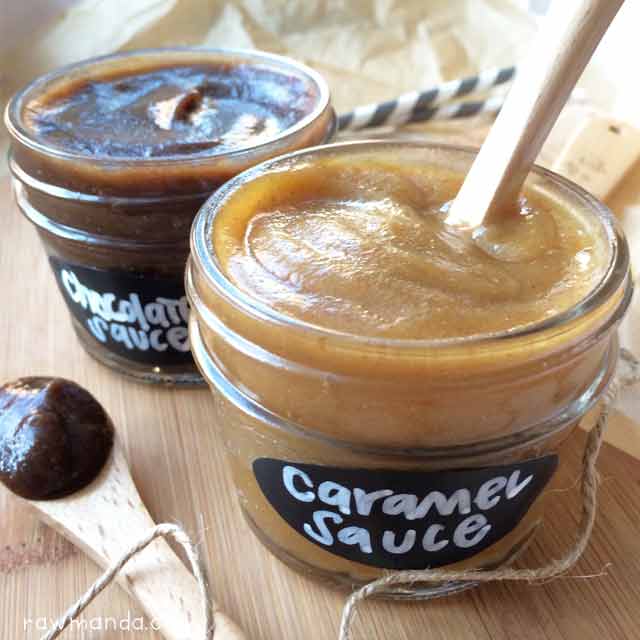 Refined sugar is everywhere these days, disguised with so many new names that it has become impossible to keep up with. Just because a label reads "no high fructose corn syrup" doesn't mean it hasn't been replaced with another harmful sweetener. Even more alarming, if foods do contain high fructose corn syrup they can still be labeled "100% natural" or "made with all natural ingredients" since there is absolutely no regulation over the term "NATURAL."
The food industry has found every possible way around the rise in concerns regarding refined sugar, marketing their products with misleading and deceptive labels. That's why sticking with ingredients you are 100% certain of is the only way to avoid the sugar trap.
When we know exactly what is in the foods we eat there's no worrying about artificial flavoring or sneaky processed ingredients that are designed to trick us into thinking we are eating something that we are not.  When we trick our minds into thinking we are having real food, we are only harming ourselves by depriving our body of the proper nutrients it needs.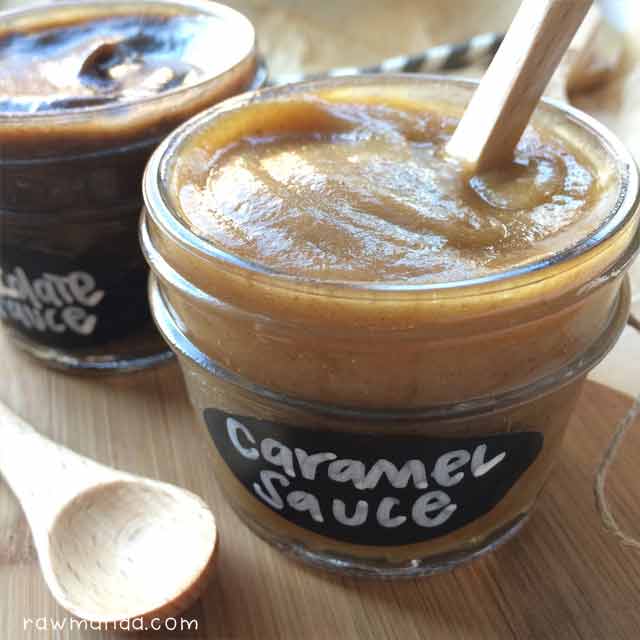 All you really need for this recipe are dates and water if you want to simplify things, but I think adding vanilla gives the paste an even more enjoyable flavor. You can easily add powders like cacao and cinnamon if you really want to get fancy! I recommend buying dates in bulk since I use them in so many recipes, it's my go to sweetener for pretty much everything. Plus they make for a great snack!

This date paste recipe can be made ahead of time and stored in the refrigerator for three weeks. I personally can't imagine it lasting any longer than 3 days in mine though. Use date paste in recipes to replace liquid sweeteners, drizzle over desserts or swirl into a smoothie. One of my new favorite things to do with date paste is spread it on apple slices and add crunchy toppings like nuts, cacao nibs and coconut.
If this is your first time making date paste, you are going to realize how amazing it is and you'll wish you had known about it sooner but no worries, you know about it now! Let me know if you try out this recipe and what you do with your date paste in the comments below!


Date Paste: Caramel + Chocolate Sauce
Ingredients
12 large medjool dates
1 cup water
1 teaspoon vanilla extract
optional: 2 tablespoons cacao powder
Instructions
Add all ingredients to a high-speed blender or food processor and blend until you get a creamy, uniform consistency.
Add in cacao powder for chocolate sauce.
Store in an air-tight container in the refrigerator.
Notes
Use date paste to replace liquid sweeteners in your other recipes.
If you are not using fresh soft dates, soak them in warm water for at least an hour before blending.
If using smaller dates, add more until you get a desired consistency.