I used to snack on store bought granola like crazy! Then I began to avoid unrefined sugars and processed snacks, so I would make my own. Sadly, most recipes call for loads of liquid sweeteners and a majority were not raw.
I personally avoid agave, maple syrup, liquid stevia, etc. because I honestly don't know what's in them most of the time!  That's why I LOVE using dates as a sweetener.  This is an incredibly versatile recipe inspired by the lovely Loni Jane! I tweaked her recipe and used less shredded coconut and added mulberries + cacao nibs.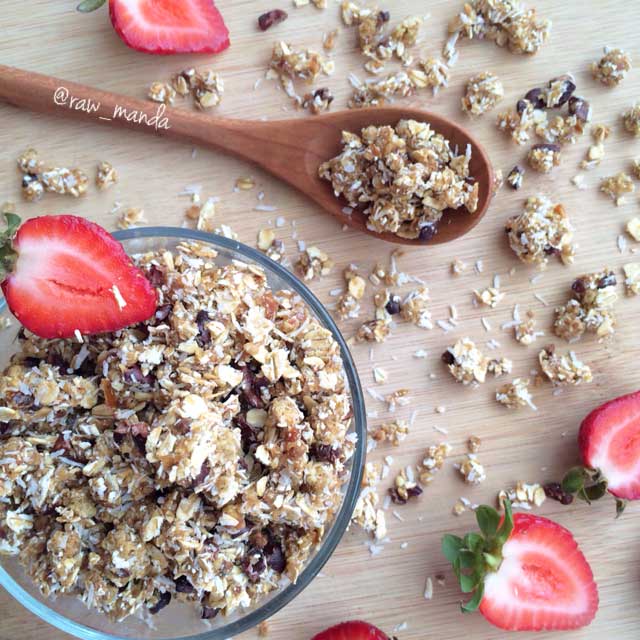 Raw Granola
Ingredients
½ c gluten free rolled oats
¼ c dried mulberries
8 medjool dates
2-3 tbsp shredded coconut
2 tbsp cacao nibs
Instructions
Place ingredients in a high speed blender or food processor.
Pulse for a few seconds until you achieve desired texture. I used a vitamix and had the best results by blending in two batches.
Store in refrigerator in an airtight container.
Throw your rawnola on some nana ice cream or just snack on it plain.  Either way, it's not going to last long – so doubling up the recipe wouldn't be a terrible idea :) Yup, it's that good!