Last week I received a few fresh cold-pressed juices from JRINK, a local juice shop here in Washington, DC. The stunning glass-bottles were delivered to my apartment at 7AM.  I was impressed.  It was early in the morning and I already had fresh juice hand delivered to my apartment.  Talk about spoiled!  I couldn't help but imagine what it would've been like to actually have made that same fresh juice myself.  That's at least an hour to prep, juice and clean-up – probably the last thing I would ever want to do if I could be sleeping instead.
Impatiently waiting in the elevator,  I glanced down into my new bag of goodies and saw glowing back at me a medley of vibrant colors wanting so badly to revitalize my senses and kick-start immune system. The thought of opening a bottle right there definitely crossed my mind. Maybe if it weren't for the cameras in the elevator I would have… clearly, I was ready to dive into my four new juices.
Each cold-pressed juice contains up to 5 pounds of fresh veggies and fruits, my bag contained:
Pick Me Up – Pear, kale, romaine, cucumber & lemon
Wake Me Up – Orange carrot, grapefruit & ginger
Clean Me Up – Lemon, cayenne pepper, raw agave & water
Fuel Me Up – Pear, kale, romain, cucumber & lemon
My favorite flavor out of the four was 'Clean Me Up.' My taste buds were loving this juice, it was refreshing with a spicy bite. I'm a big fan of all the names of JRINK's juices and from what I've tasted, they are spot on.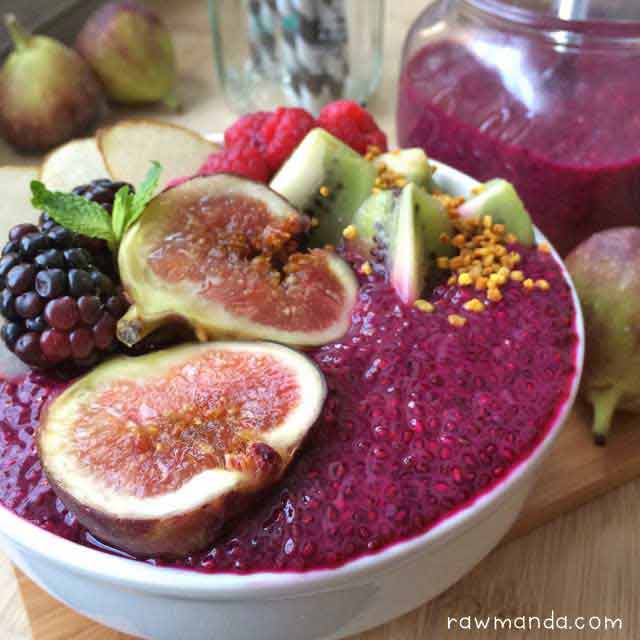 I've thrown around the idea of purchasing my own juicer, which like all items in my kitchen, requires extensive research and product comparison that I sometimes spend hours and hours doing to end up right where I started, confused.  Everyone has their own opinions on the best juicers, the most efficient methods and the factors that compromise quality.  These are enough reasons for me to leave juicing to the experts!
Kitchen counter-top real estate is a valuable thing.  I'll admit, I can be a little greedy when it comes to taking up all of the space and spreading everything out on the counter-top but I'm a visual person I like to have eye contact with everything I have available to use.  I also really like to physically see all of my kitchen tools, they're kind of like decoration to me – if that makes any sense.  I'll avoid putting my blender away in the cabinets at all costs, those things aren't pocket change, I'd like to see my investments as often as possible. So, space in the kitchen is limited and well juicing requires a lot of it.
Even if I had all the money and counter-top space in the world and could afford the best, most efficient top of the line juicer – I will never have all the time and energy in the world. Those are the two biggest reasons why I probably won't ever own a juicer. Time and energy.  I'm not saying it will never happen, just right now, with the little knowledge I have about juicing – juice shops are the way to go!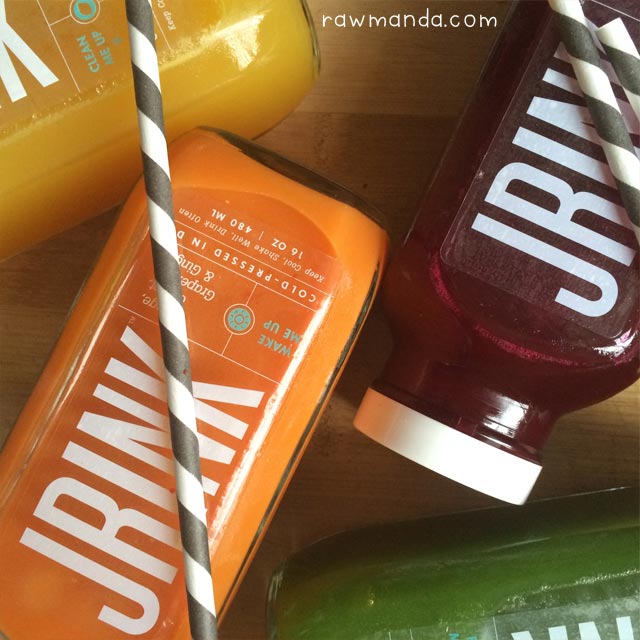 So I keep throwing the term "cold-pressed" around and to be honest, I never knew what that really meant or understood the importance that this method of juice extraction has on the quality. All I really knew was that it's what the label better say on your juice or else you're definitely buying crap.  I'm clearly not hiding the fact that I am indeed a juicing novice.
JRINK's juices are made using an industrial hydraulic juice cold-press juicer. Okay, I'm already lost. They must know what they're doing though. After reading more about their cold-press technology, I'm convinced quality is not something they are willing to compromise.  I recommend JRINK to anyone in the DC area to try these glass bottles of perfection.  I've never really considered a juice cleanse but these juices really blew me away with their taste that it's something I will definitely consider.
If you've done a juice cleanse, I'd love to hear about it in the comments below!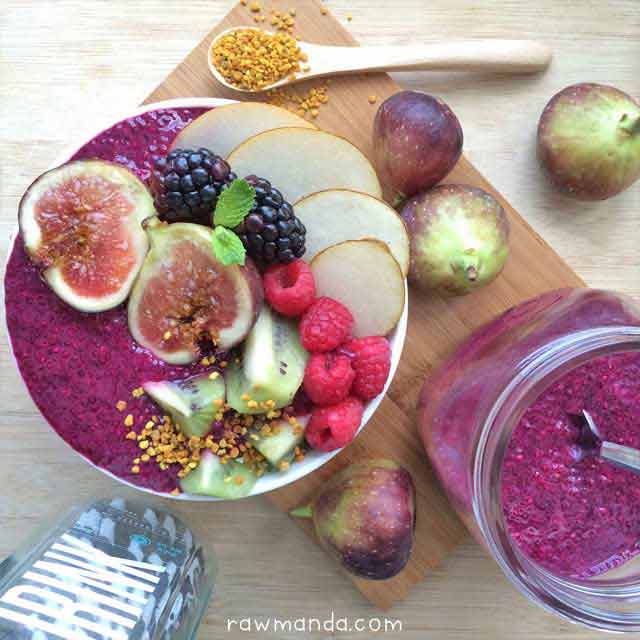 If you're somewhat familiar with juicing, you probably have heard the term oxidization.  This occurs when a fruit or veggie is exposed to oxygen, leaving it with an unappetizing brownish color. Plants that are oxidized have fewer nutrients and aren't nearly as tasty as a fresh one. Same thing happens with juice. So pretty much the same principle applies to juices in the sense that fresh is best and most nutritious.
I wanted to note a few ways to slow down the oxidation process with fresh produce and juices that I found here that might come in handy for all of the beginner juicers (like me!) reading this:
1. Add lemon or lime juice to prevent oxidation
2. Store in air-tight containers in the fridge
3. Fill bottles as much as possible to minimize oxygen at the top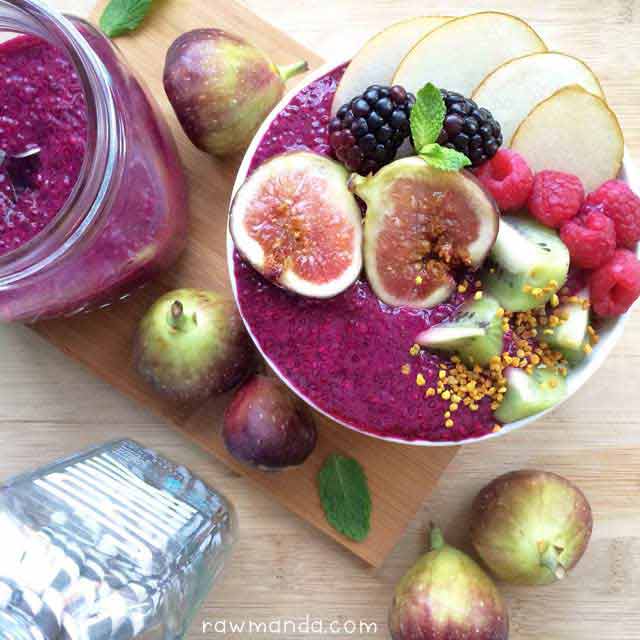 So now, let's talk about the recipe! That's why most of you are here right?
It had been a while since I last made overnight chia pudding.  I was feeling inspired by the colors of my juices, but most of all by the striking shade of red-pink of 'Pick Me Up.'  Beets are my favorite natural food coloring, you really can't go wrong with these beauties. The results are always amazing.
Health Benefits: JRINK 'Pick Me Up'
Excellent source of carotene, antioxidants, and B vitamin folate.
Fights ulcers and acne.
Beets promote healthy blood circulation.
Flushes out fatty deposits from the chlorine found in beets.
This superfood tag team was such a enjoyable combination of textures, flavors and most importantly, nutrient-dense ingredients that will leave you satisfied.  Lucky for me I had some fresh figs (my favorite!), berries, kiwi and asian pear to swirl around in my chia pudding.

Overnight Chia Pudding
Ingredients
1 cup JRINK 'Pick Me Up' beet juice
¼ cup coconut milk
¼ cup chia seeds
1 tbsp maple syrup
1 tsp vanilla extract
fresh fruit
Instructions
In 16 oz mason jar, combine the juice, coconut milk, chia seeds, maple syrup and vanilla extract.
Cover with lid and shake until mixture is well combined.
Refrigerate for at least 5 hours or ideally, overnight.
Top with fresh fruit or mix it into a smoothie and enjoy!
Notes
Substitute any fresh juice, coconut water or water for JRINK 'Pick Me Up' juice.
Substitute any plant milk such as almond or soy milk for coconut milk.
Substitute any liquid sweetener for maple syrup.