Raw Manda kitchen must-haves! These are recommended kitchen items I use and think are worth checking out. There's something that will help everyone live a healthier lifestyle here!


If you're curious about what I keep in my pantry, check out my Amazon Store. I've had many people ask me what ingredients I use and where to find them so I added all of my favorite powders, nuts, seeds, dried fruits, sauces, etc. to this online store to make it easier for you to find my favorite products.  You will also find my favorite resources, books and documentaries that have helped me follow a plant-based lifestyle.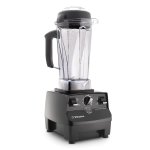 My Vitamix has made a raw food diet effortless and enjoyable. A high-speed blender is seriously life changing and has helped me eat more fruits/veggies each day. The possibilities are endless, some of my favorite things to make are smoothies, ice cream, desserts, sauces, dressings, soups, flours, nut butters, etc. Vitamix offers a 7 year warranty on their blenders, making it well worth the investment. Buying reconditioned blenders is also a great way to save some money!
Recommendations: Vitamix CIA Professional Series; Reconditioned Vitamix Blenders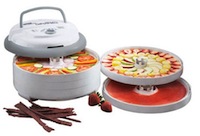 My dehydrator has quickly become one of my favorite kitchen tools. From savory chips to raw desserts, dehydrating makes creating raw food recipes fun and exciting. I love dehydrating fruits, veggies and herbs so I can store them in my pantry and use them later on.  My dehydrator gives me the option to eat raw foods at a warmer temperature while still keeping my foods alive.
Recommendation: Nesco Snackmaster Pro Food Dehydrator

This kitchen gadget makes eating raw fun and exciting. Who doesn't love noodles? Salads these days seem incomplete without zucchini noodles. The possibilities are endless, spiralize carrots, beets, cucumbers, apples, etc. Not fully raw? No problem, saute those veggie noodles for dinner in place of pasta!
Recommendations: Brieftons Tri-Blade Spiralizer; InstantVeg Sprializer: Vegetable Spiral Slicer

Food scales are great for meal prep. Measure out your smoothie ingredients and freeze them ahead of time. If you're new to a raw food diet, food scales are a great tool for making sure you're getting enough fruits & veggies into your day.
Recommendation: EatSmart Precision Pro Digital Scale.

We can all easily squeeze juice from a lemon or lime, but seeds can be a huge pain! On a raw diet, lemon and lime juice become a flavorful staples – use it in sauces, smoothies and desserts to quickly elevate your food to the next level. Use this juice press to squeeze juice out of oranges and grapefruits too!
Recommendation: Norpro Citrus Juice Press.

Cold, filtered water is essential for every day life. This product is a recommended must have because it keeps water chilled for 24 hours! It also keeps drinks hot for an impressive 8 hours or more. If you usually drink water when you're thirsty, that means you're already dehydrated. Drinking water should become second nature, do it without even thinking about it and make it a part of your everyday routines.
Recommendation: Klean Kanteen Wide-Mouth Insulated Water Bottle.

What's there not to love about these multi-purpose kitchen essentials! Use them to store pantry items like nuts, seeds, powders, oats, etc. Smoothies just seem to taste better in a glass jar. Take a look at the In a Jar board on Pinterest if you're looking for ideas and raw recipes for your mason jars. You can find them at target, world market, home goods but if you're looking to make a quick and easy purchase Amazon is always convenient.
Recommendation: Ball Mason Jars Wide-Mouth.